A preserved building in the White City, designed by the architect Nathan Tepper in 1937 with an international style and amidst an area declared a Unesco World Cultural Heritage site. The building features a "décor façade" which is artistically covered in Arco Lime, the façade is also littered with Cantilever balconies which curl up and create an asymmetrical appearance. The side and service balconies are nestled within the structure and surrounded by fire escapes, which makes them look as if they are windows on a ribbon.
In 1943 the building was purchased by the Lambergs; Paula Simon-Lamberg, one of the first Tel Aviv residents and Herman Haim Lamberg, a senior engineer who was sent on assignment in Egypt and got imprisoned there in 1948 for being Jewish.  Herman passed away in Egypt and never got to immigrate to Israel.
Their family preserved the building as their memorial in 2015.
We carried out an external renovation project in accordance with a documentation file. The project included an excavation of a basement apartment and the addition of a floor under the TAMA 38 initiative.

Floors 7 | Apartments 17
Status: Populated
Project Type: Preservation
Architect: Gal Marom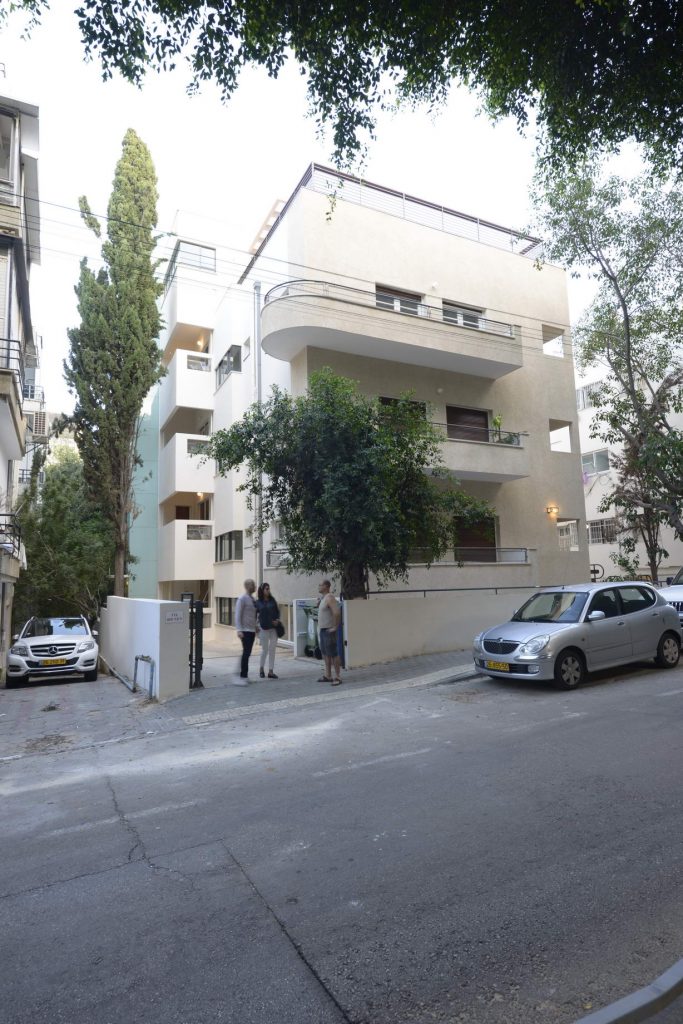 PEOPLE IS
WHAT MAKES
YOUR HOUSE

A HOME