In the neighborhood Yad Eliyahu, whose landscape will take your breath away, the renewal of a seven-story building will take place. The advertised apartments will be on the 8th and 10th floors as well as unique ground floor gardened apartments. An underground carpark will feature in this project and a private storage room will be built for each apartment.

Floors
7 |
Apartments
41
Status:
Construction permit obtained

Project Type:
TAMA 38/1

Architect:
Dan Derin

Estimated construction commencement date:
August 2022

Anticipated occupancy:
30 months after commencement of construction.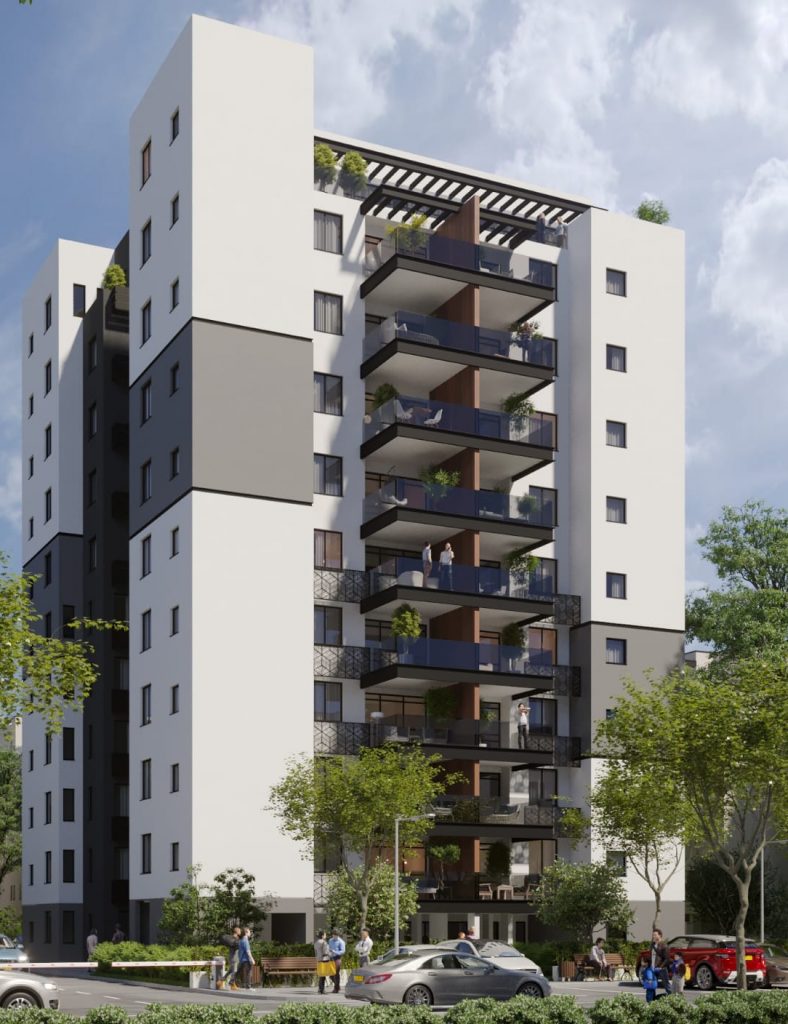 Building
High quality, luxurious construction
Grandiose, stylish foyer
Underground car park
Private storage room per apartment
Exterior development by a landscape architect

Appartment

Kitchen

Floors

Bathrooms
4 Bedrooms + Balcony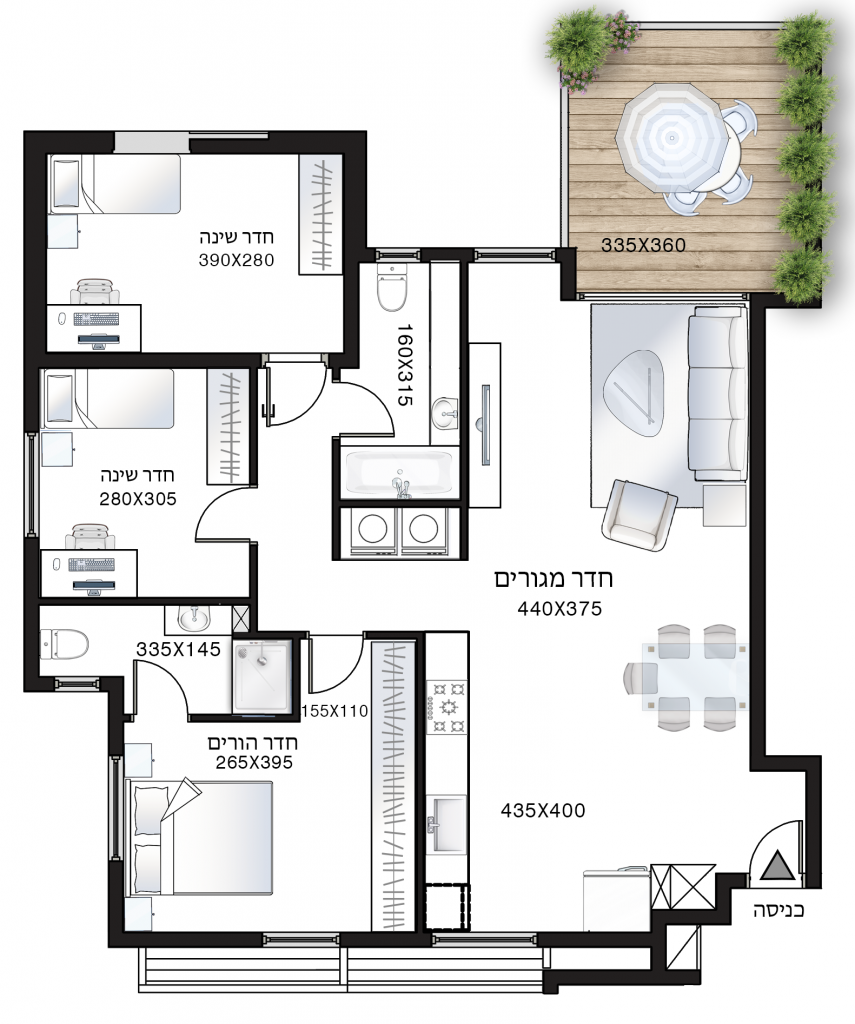 5 Bedrooms + Balcony
5 Bedrooms Penthouse
PEOPLE IS
WHAT MAKES
YOUR HOUSE

A HOME