Three Generations of Construction

Our story begins in 1935, with the immigration of Elijah Ben Shalom from Syria. He settled in the city of Tiberius, in the north of Israel, with his beloved wife, Yael. During his first years as newcomer, Elijah worked as a builder and road paver in Hafia and Tiberius. His free time, was dedicated to community volunteering roles such as immersing and aiding new comers from Syria and Iraq. In 1966 Elijah was elected as an administrator of the Workers' Council. In his tenure, a retirement home, "Kanarot", and multidisciplinary school "A'mal" were built, as well as workshops around Tiberius. Also, Veterans housing, Workers housing  and accommodation for immegrants, were all built in Ramat Kinneret, under Elijahs encumbency. One of the projects he treasured most, was the erecting of the Sinagouge "Gur Ari'eh" (Lions cub) in his own neighbourhood.
For a period of four decades, Elijah worked for YAHAD- United for Israel's Soldiers. In the duration of his term, he maintained Soldier House which provided public housing for soldiers and an Inn for various guests. This led to the establishment of the new and improved Soldier House in Tiberius which is still in use to this day. Before he passed, Elijah was known as a notable figure in Tiberius, attributed to the great contributions that he made for the benefit of his community.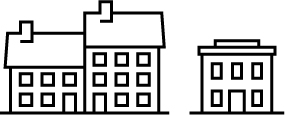 Elijah's eldest son, Yehoshua Ben Shalom, decides to follow in his father's footsteps and work in construction. After gaining five years experience working in infrastructure, Yehoshua launches his own company, Ben Shalom Yehoshua inc. The company, in it's infant state, did both private and public construction works in towns around the valley and and started to gain reputation as a competent, reliable contractor.

Owing to his great reputation and skilled team, the company is commissioned by the Ministry of Defence, to work on national security projects, such as constructing ammunition storage houses, fortified compounds, public buildings and accommodation for soldiers in various military bases. Moreover, the company maintaines and touches up several structures in Kibbutz Kinneret.

In full swing, the company continues to develop and build in north Israel and works on many public, as well as private projects in the Jordan Valley, e.g., Beit Ze'ra, Sha'ar HaGolan, Ashdot Jacob, Ma'agan and Gesher. Among other things, the company works on the preservation and refurbishing of "Gesher (bridge) Hayeshana" in Nahariya.
The company builds it's reputation further amongst its many clients, one of which is the Ministry of Defence, as a reliable company whichis capable of delivering clients only the highest quallity.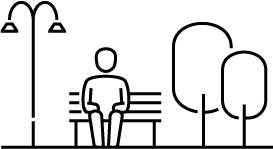 More public projects in the Jordan Valley such as the bulinding of extension neighbourhoods, lodgings, public structures in Kibbutz's Afiqim and Beit Ze'ra.
During these years the company specializes in building complex architechtural structures and completes the restoration of the first powerhouse in Naharayim at Gesher.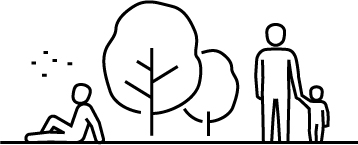 Eli (Elijah) Ben Shalom, (named after his grandfather) is the genesis of a third generation for the Ben Shalom company. Eli, Joshua's eldest son, joins the company and begins to expand the company to central Israel. There, Eli takes part in the construction of a brand new military base (Nahshonim Base). The high level of professionalism with which Eli worked on this project wins him praise from the American Engineering Supervisory department.
Moreover, he developes and builds a new neighbourhood for Beit Alpha Kibbutz, in the north.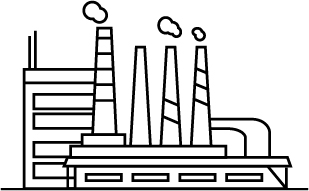 Itamar Ben Shalom (Eli's younger brother) comes on board in order to establish a business department in the company and to manage it.
The company now starts to initiate projects on their own accord, and at the same time works on intricate restorations of historical buildings in Tel Aviv. Some of which, as private projects. *** e.g., 15 Klisher street (exterior restoration), 4 Aharonovich street, 8 Sderot Chen avenue, 56 Alenbi street, 92 Dizingof street, 3 Bialik street, 60 Yehuda Ha'Levi street, 28 Shalom Aleichem street.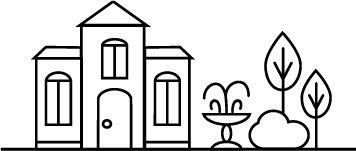 The Ben Shalom company initiates and preforms outstanding urban renewal projects in Tel Aviv, Ramat Ha-Sharon, Hod Hasharon and Hertzeliya. The company gains a respected reputation for communicating, managing and executing these complex urban renewal projects, yesod – TMA 38 – strengthening existing buildings against earthquakes/ demolition and construction. These state-of-the-art projects are highly sought after by property owners from around the country. Among property owners in Israel, these projects are considered rare gems.


Nowadays, the Ben Shalom company initiates and carries out a multitude of projects at desired locations in and around Gush Dan, each of which is currently either in progress or completed and on the market. The executive business department of the company focuses mainly on the independent accomplishment of said projects, in order to insure a high standard of interpersonal relations and quality to each and every one of their clients, and to uphold the company's excellent reputation.

At the heart of urban construction for 5 decades!